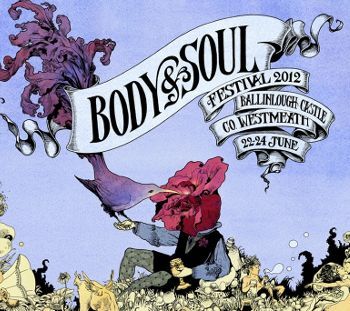 So, my social media skills have been a disaster lately. Sporadically on Facebook and Twitter, barely blogging, its all been far too hectic!
So, a few quick posts over the next week, about what I've been doing. Last weekend, I was crafting at the
Body and Soul Festival
with the wonderful Nic and Marie of
Greencrafts
. I know I'm (totally) biased, but the Greencrafts area is always my favourite area of the festival. So, many wonderful, talented crafters. a joy everytime to work beside, especially in times of need; wind, rain, marquees blowing over, broken coffeepots... With pizza and spuds straight out of clay ovens... Heaven!
I have
no photos!!
What has happened to me, I used to be so click happy, and I just didnt bother this time. The pre-festival was more stressful than it should have been, so by the time I got to Ballinlough I was just relieved to be there, and set up (twice). Its one of the reasons I have a
slow phone
, when I'm there, I like to be completely cut off from the real world. I didnt see many bands, I'm never quite bothered by the bands or the main stage. For me, The Body and Soul Festival is about the art, the people, the random meet-ups and of course the crafts... Its all mud, sunshine, portaloos, noodles, and happy faces. Eventually the sun came out, we had a fabulous Sunday, and was very busy with workshops. Thanks to everyone who came along and chatted, and big thanks to my helpers, Conor, Rita and Dee.
Overall I had a lovely festival. Dancing in Casa Habana with
Kate Bijou
. Hanging out with friends and their kids in the nest in the woods. Listening to gramaphone records (al green and doris day!!) in the paper house. Playing on a 14ft drum, And bumping into the fabulous
Inga Hamilton
(aka Rockpool Candy!!). I've been a fan of hers since early crocheted reef days, and it was such a real pleasure to bump into her.
The tent, marquee, fabric, yarn, bunting, mushrooms are all now clean, dried and packed away. Not easy in the crap weather we've been having lately. Work has begun on the next project, but thats for another post...